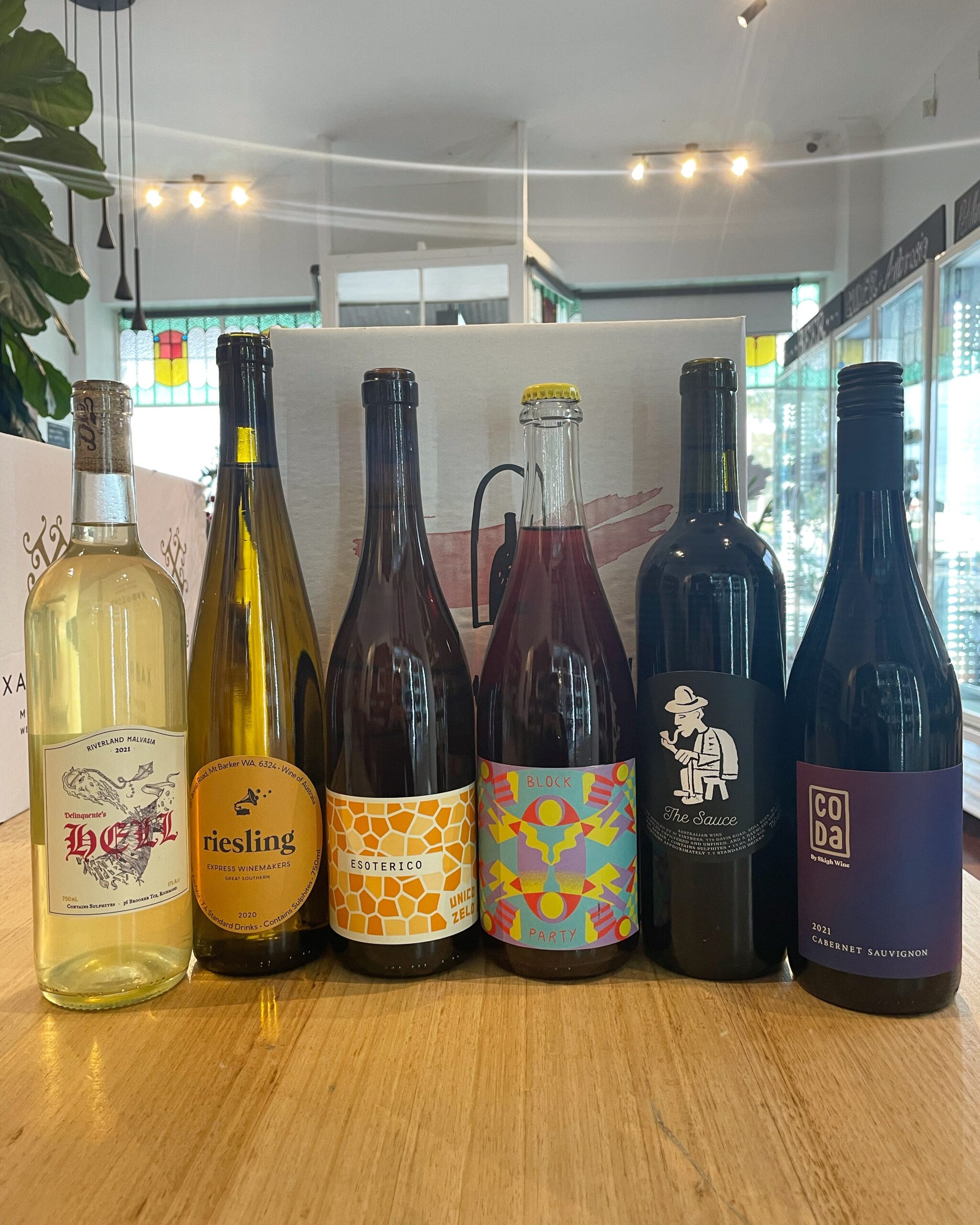 Lofi deliciousness mega pack (July mixed 6)
Why we like it
Friends! Lovers! Countrymen! July has well and truly rolled around which means its a new month. A new month can only mean one thing. A new 6-pack of the month has hit our beloved store!
This sixer is in homage to everything and everyone that's left-of-centre. A call to arms to any person who likes their wine with more skin contact, more flavour and more ridiculous value. We think its probably the best 6 pack deal in Australia.
So what's the good word?
– Delinquente Malvasia
– Express Winemakers Riesling
– Unico Zelo Esoterico
– Garage Project Block Party
– Si Vintners "The Sauce"
– Skigh Wines Coda Cabernet Sauvignon
Are you legal drinking age?
You are required to be of legal drinking age to proceed